OPTIMIZE PROCESSES AND MAXIMIZE RESULTS!
SAGRIS

is a complete solution that manages and automates your processes in order to improve the quality of services while reducing costs. START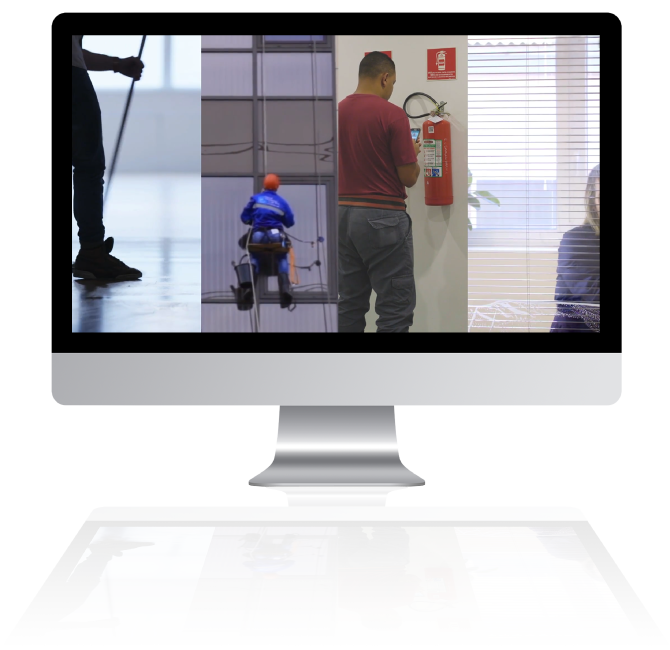 SAGRIS

PROVIDES
No installation required.

WEB platform of indicators.

Comparison of Productivity among employees;

List of activities by area of activity (Cleaning, Maintenance, Inspection, Security, etc.);

Continuous improvement through data collection using Machine Learning;

Monitoring the activities of employees online;

Daily activities of employees controlled by artificial intelligence;

Activity control throughout the company;

Use of best practices (ISO 9001, OHSAS 18001, ISO 50001 and ISO 14001).
APP
Management of processes and activities
IN THE PALM OF YOUR HAND

!

Using the Sagris APP, your employees will record all activities performed in their work routine in accordance with predefined policies and processes and by means of artificial intelligence. With this information, the monitoring of actions and decision making will be much more assertive.

SIGN THE SAGRIS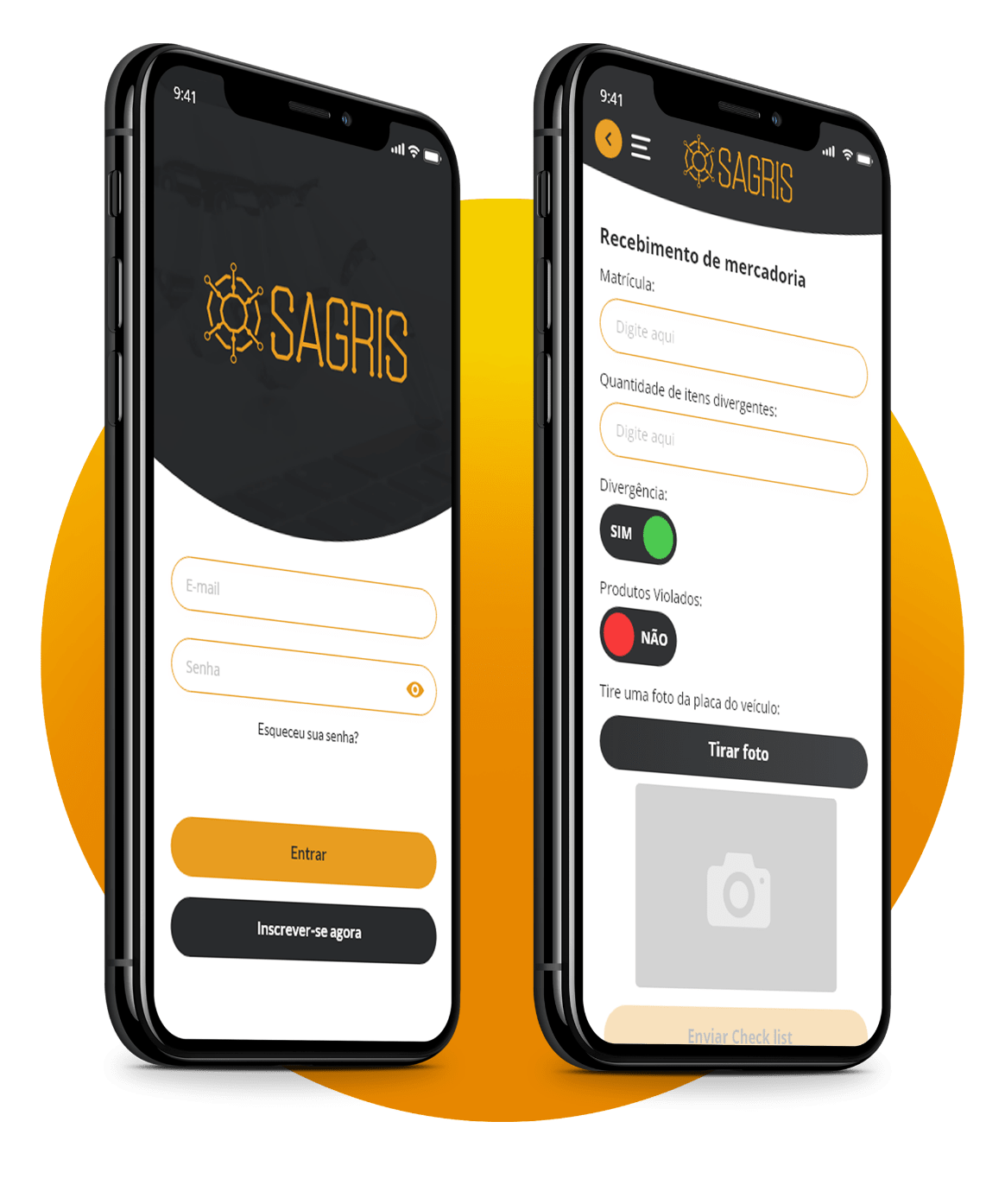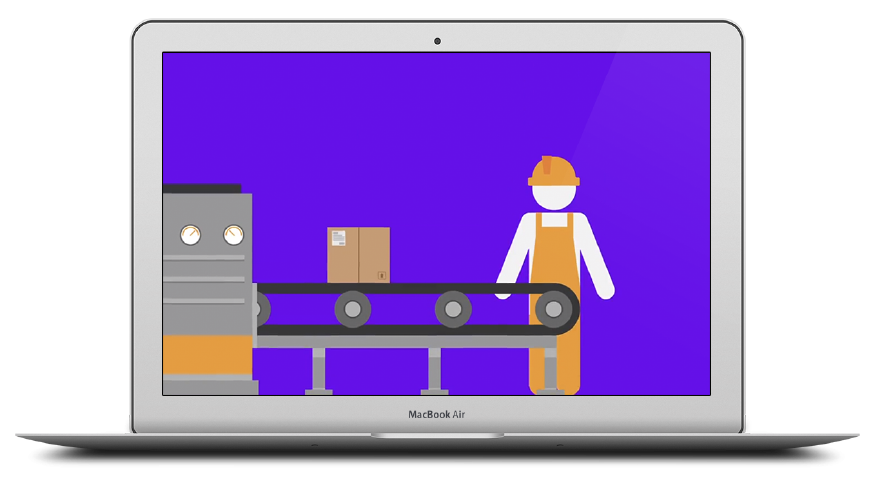 CHECK LIST
Be sure that your company's activities are being carried out with
EFFICIENCY AND QUALITY!
CHECK LIST is a list of predefined systemic tasks according to the activities of your business / segment.
SIGN THE SAGRIS
CONTROL PANEL
See in
REAL TIME

the activities that are being carried out! All activities are recorded and made available in the DASHBOARD environment, where it is possible to know the relevant information focused on management. The system allows you to consult non-conformities by area, activity and also shows the average number of employees. SIGN THE SAGRIS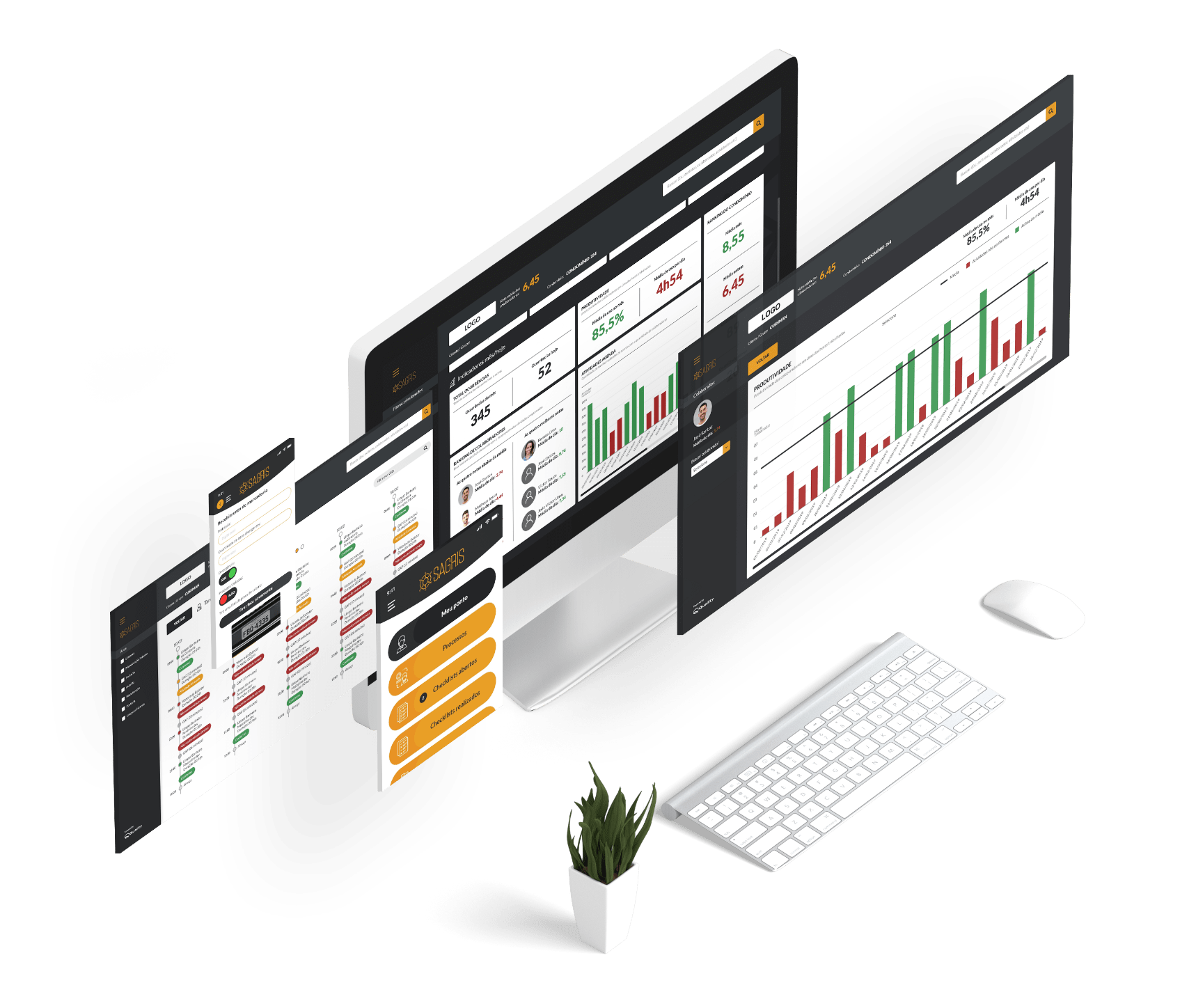 MACHINE LEARNING The data obtained are analyzed through the ARTIFICIAL INTELLIGENCE applied to the system to provide commands and produce actions that guarantee better results. The system continuously learns from the information generated and the execution of activities is more accurate, minimizing errors and acting as a form of predictive prevention.

EPA

The EPA (Earn Profile Average), is the score generated by an employee from the collection of information for each activity performed.

The calculation is based on the average by the term and time of the tasks. This algorithm guarantees assertiveness and correction for short, medium and long-term grades.

CONTRIBUTOR

Visual Inspection: 10

Stock Inspection: 8.2

General Storage: 4.5

COLLABORATOR B

Visual Inspection: 10

Stock Inspection: 1.8

General Storage: 6.6
MODULES
Quality
In order to perform all activities pertaining to quality control, the company needs to check all items. In addition, sending all data with an established standard is not easy. For that, relying on the checklist can be a good option.
Environment
The lack of actions to guide, correct and inspect activities that affect or may affect the environment can cause an environmental liability that, in many cases, even result in the closure of the post.
Work Safety
The work safety checklist identifies risks that exist in the performance of the function, verifies compliance with predetermined safety conditions, prevents the occurrence of accidents and other harmful events to the worker and the company itself. It also serves to check the condition of certain equipment, machines and tools and to assess whether all requirements for the performance of a given task are being met.
Maintenance
The maintenance checklist is a tool that assists in checking key points of the maintenance routine, which can prevent future damage to any type of equipment [generators, air conditioning, industrial machines, among others], and, consequently, prevent unnecessary expenses.
Delivery
The lack of a checklist in the logistics of receipts and dispatch of products leads to failures in operations, such as reduced profits, damaged cargo and, ultimately, even loss of customers. A checklist helps to prevent errors and ensures that the products transported are received and shipped in accordance with established standards.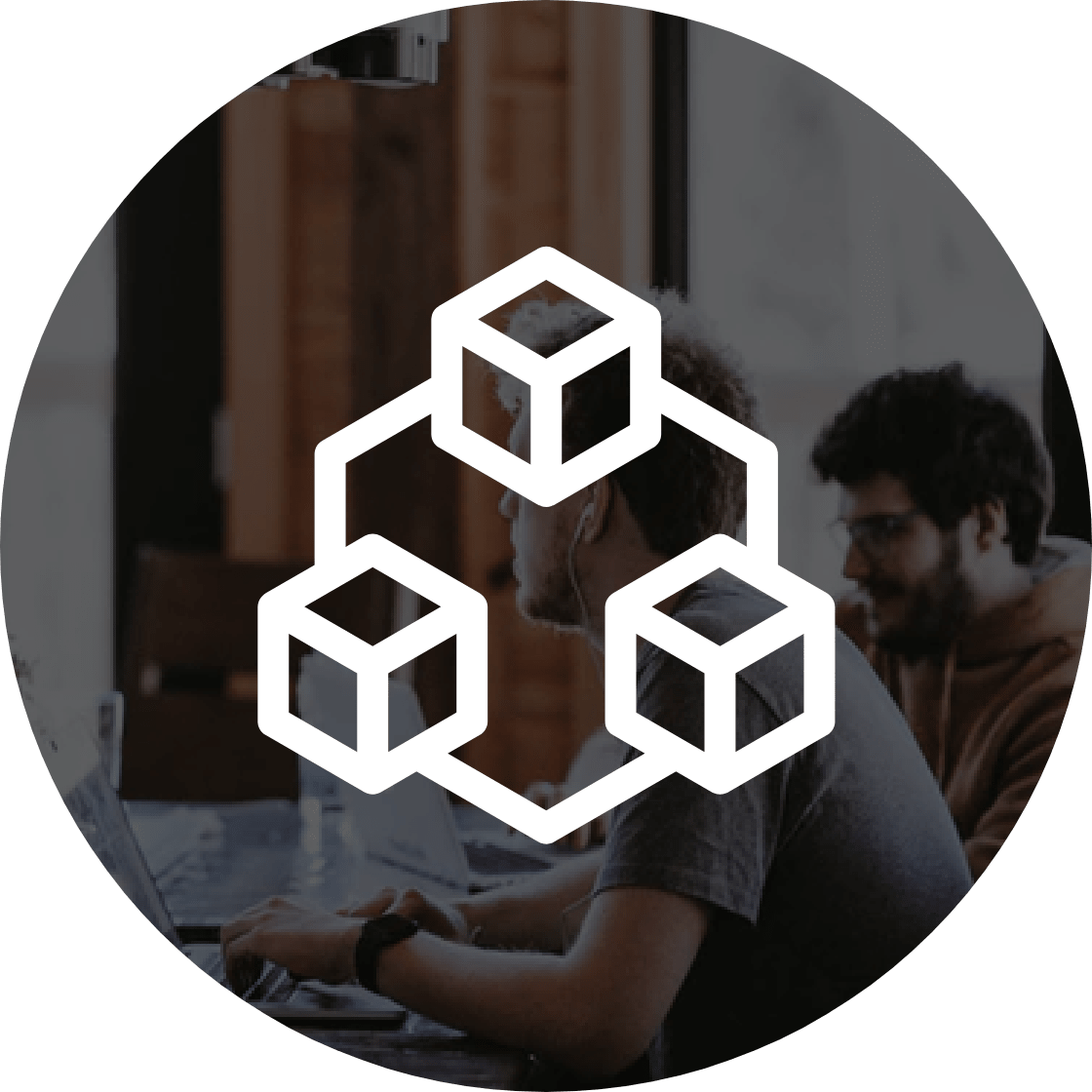 Cleaning
All business segments must have a good functioning of the cleaning sector, being even more essential in some sectors such as food, health, among others. The control of who performs the task and if all are in accordance with the program, is possible through a digital checklist.
Inspection
Electrical, hydraulic, fire fighting, sanitation, gas equipment ... The inspection of various items is necessary to avoid accidents and even grand fines. The checklist ensures that everything occurs within the given period.
LGPD
The Data Protection checklist is used so that companies can adapt and ensure that the data collected, used, processed or transferred is used safely and in accordance with the law.
THE SAGRIS
DIFFERENTIALS
AUTHENTICATION TECHNOLOGIES FOR GREATER SECURITY
SAGRIS has differentiated technologies to ensure that the execution of processes occurs according to established standards, excluding possible attempts at improbity.
FRONT FACE

Guaranteed execution of tasks by the predetermined employee through analysis of captured image in real time

GEOLOCALIZATION

Evidence of employee attendance at the location determined to carry out the checklist by geographic location
ACCESSIBILITY
The use of the platform is simple and accessible by any mobile device with an internet connection
SENSORING
Using sensors in conjunction with SAGRIS, it is possible to obtain in real time the precise location of employees when completing checklists, in addition to useful data for the production process such as humidity, temperature, movement and opening of doors, among others.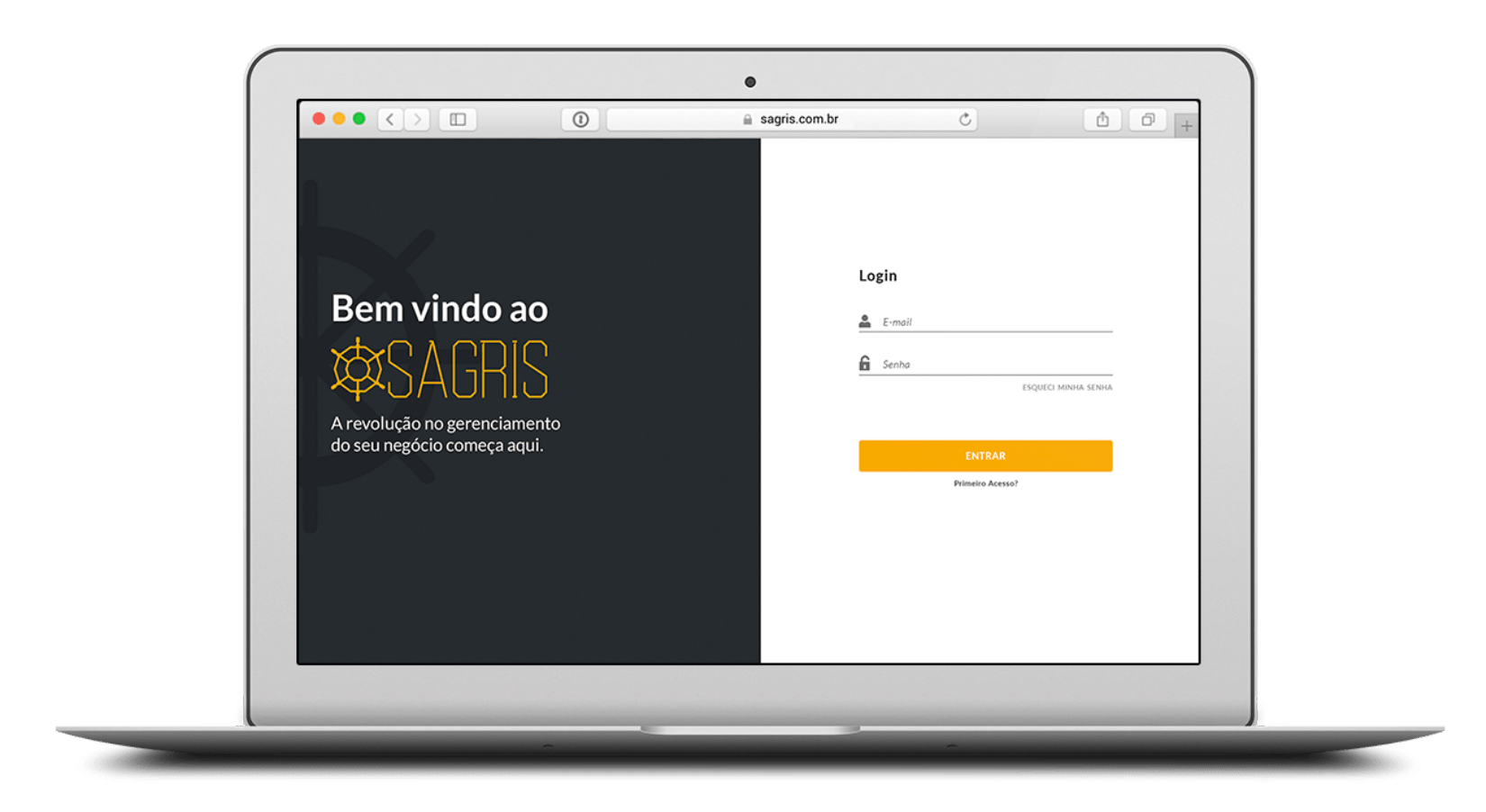 BENEFITS
Optimizing the performance of your work team

Demand restructuring of human resources

Efficiency in risk management

Savings due to better management of facilities expenses

Control of operational productivity in real time

Improving the quality of products and services

Reduction of errors caused by human errors

MANAGING ACCESS FOR PEOPLE AND VEHICLES WITH MORE SECURITY!
Control Xpress is a complete solution to manage the access control of people and cargo in organizations of different segments in an automated way.
HOW IT WORKS
1

REGISTER

People and vehicles are registered in the system with photo, documents, and personal data

2

SCHEDULE

Access for people and vehicles is scheduled and an agenda is created to control the units and those responsible for releases.

3

controlXpress.list.facilitaGestao.subtitle

controlXpress.list.facilitaGestao.desc

4

CHECKPOINTS CHECK

In addition to access control, QFast Pass performs verification of logistics checkpoints [entry, weighing, loading, invoice verification and exit], according to the needs of each client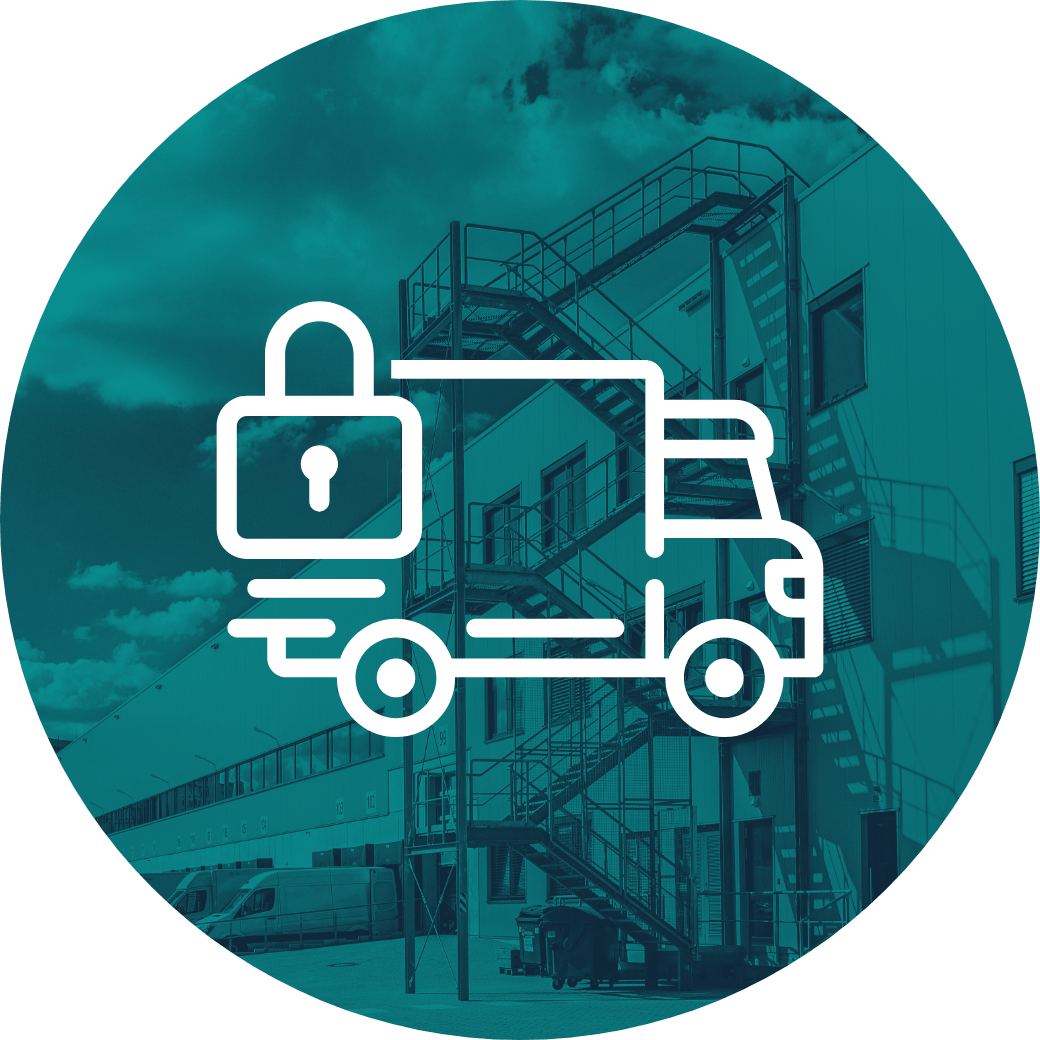 BENEFITS
MAKES THE ROUTINE EASY
Allows previewing the agenda and facilitates recognition by QR Code
FACILITIES MANAGEMENT
Checks the average time of the procedures, if they are occurring in the determined period, and the score of employees in the performance of their activities
QUALITY IMPROVEMENT
The automation of processes ensures better performance of activities and quality of services